NIKLAS / POWERMIND
Niklas is the graphic designer who became a t-shirt store manager who became a lead developer in a hypnotech startup. Yep, this is one of those stories.
Niklas Gustafsson

Lead Developer @ Powermind
It's important to feel that the product works itself, but also to be able to reflect on your own journey, meaning how the app has hopefully improved your well-being or the qualities that you want to strengthen.
THE STORY.
Ending up as a developer at Annevo wasn't, believe it or not, Niklas' childhood dream. Starting out as a graphic designer at a magazine, he quickly realized that he couldn't plan creativity. Moving on to setting up and running a t-shirt store in Gothenburg, he then realized that there were a lot of problematic and simply bad IT products to use. For Niklas, who's a problem solver at heart, it became clear that he needed to do something about that. So he became a developer and then eventually ended up with us. We're absolutely thrilled about Niklas career choices leading him here.
The long winding road
But what actually led him here? The tech industry is full of creative ideas and if you're into that stuff, you really want to find a place where those are cherished. Niklas not only felt that ideas and creativity were cherished here, but that it's our goal. On top of that, one of his friends had already joined us and gave us the best recommendations. It wasn't a match right there and then, but after running into each other two years later it was just meant to be. Niklas joined Annevo on a sunny day in August 2021. What a day!

Let's go back to when Niklas was running a store. With no previous experience in entrepreneurship and the clothing industry he threw himself into the unknown. With everything going smoothly and the store being successful Niklas found himself in a new type of environment and role. Finding Annevo a couple of years later, Niklas realized that the interest in entrepreneurship, his creativity and tech was a perfect match with Annevo Startup Studio. When starting here, he early made it clear that he wanted to be involved in the studio and teamed up with a couple of developers in an app project. Eventually, when we decided to team up with Powermind, Niklas took the role as tech lead.

"​I was early on in showing interest in startups at Annevo, both by sharing my interest and by participating in a co-workers' side project Every:m."


Team work makes the dream work

Both designers and developers are working their magic in the Powermind project, but as all projects it comes with its challenges. The team has had some technical struggles, and Niklas thinks that a lot of them are related to that everyone's new to the specific tech stack in use. But as we all know, struggles and challenges often lead to something very special when they're solved.
Going forward, the team will integrate new systems, prepare the app for new functionality and statistics and simply make all pieces fall into place. For Niklas, continuing to work with React Native, manage the project itself and finally land the whole picture of a delivery journey are his personal boxes to check off before the project is fully completed.
But the future holds even more for Niklas. During his first year here, he's shown his engagement in Annevo as an organization and workplace taking part in the HUB (our employee advisory board), planning a hackaway, creating an internal upskilling program, pitching one of his startup ideas and meeting future Annevoites just to name a few things. Niklas wants to be a part of realizing the concept of Annevo, which hopefully will continue to inspire people taking the leap on their ideas, realizing themselves and in the end do some kind stuff for our planet.
"I'm also looking forward to when we'll move into our new royal housing and continue to be an example of how to motivate people to come to work. We have a lot of good people, a good working environment but also colorful thoughts about the future."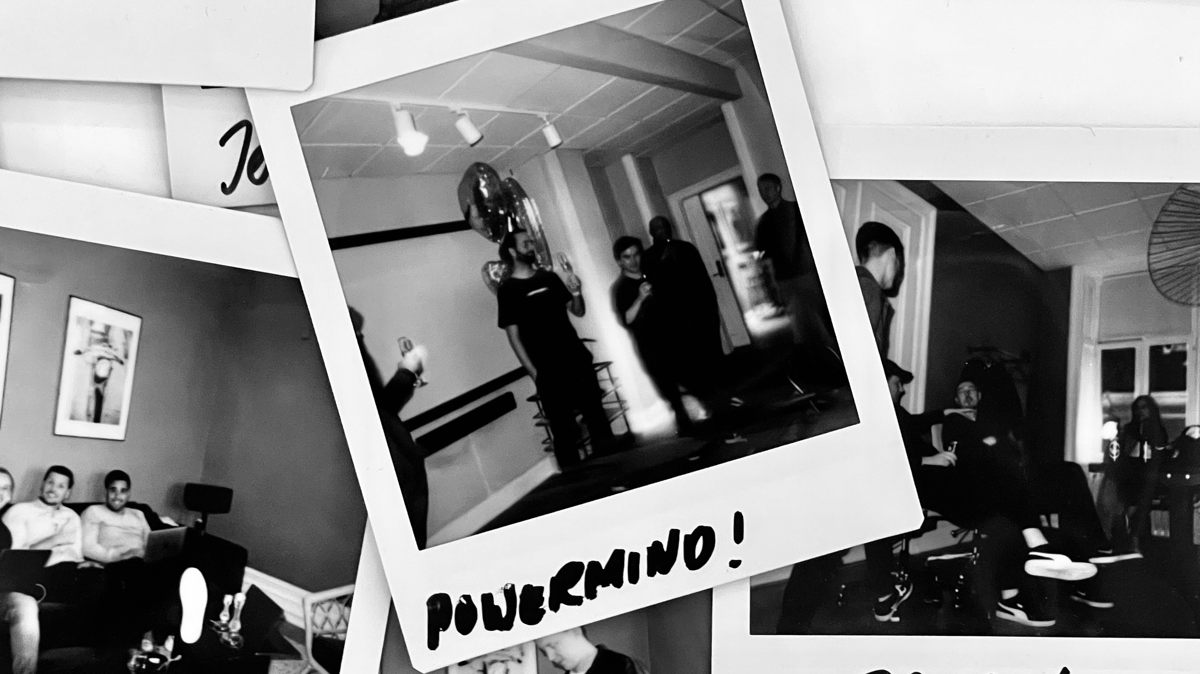 SUCCESS FACTORS.
Some wise words to remind yourself of when the startup challenges hits you.
Patience is key

Breath in, breath out and have some patience. Rome wasn't built in a day.

Just ask.

There's no pride in taking on challenges by yourself. Ask for help.

Stay humble

Take on the task with humility and be kind to yourself during the journey.
THE POWERMIND APP.
Powermind offers hypnosis via recorded soundtracks, and a booking system for private bookings of therapists and hypnotists. The app has more than 50.000 users and is available on iOS, Android and as a WebApp. Annevo Startup Studio has been a partner in Powermind since spring 2022.